Bulletin du Centre International de Myriapodologie (1968 – 2014)
The Bulletin of the Society for Myriapodology
Since the very beginning of the CIM history, a printed hard copy of our journal, The Bulletin of the CIM, has been published and mailed every year to members. The first issue was a very short list of works published in 1968 and the very last one (this one) is volume 47 for 2014. As usual, it offers news, informations related to international congresses or research programmes, obituaries, topics, world directory of myriapodologists - including onychophorologists - and references of published papers.
The Bulletin has been successively edited by Jean-Marie Demange and Jean-Paul Mauriès, then, for more than a decade, by Jean-Jacques Geoffroy and Monique Nguyen Duy - Jacquemin.
Throughout the past years and decades, the publishing concept and technology evolved, from a simple list of papers or members printed with roneo-stencil technology to a more and more enriched and detailed Bulletin edited electronically and printed first as xerox copies then by laser colour printer.
In July 2011, the 15th International Congress of Myriapodology (15ICM) occured at Brisbane, Australia. During the General Assembly and CIM Council and Board Meetings, it was stronly suggested and then decided to maintain the printed and mailed edition of the Bulletin until 2014, i.e. volumes 45-2012, 46-2013 and 47-2014. The edition of the hard copies of the Bulletin will stop at this moment, to be replaced by an electronic newsletter managed in cooperation with the new CIM-Website.
Jean-Jacques Geoffroy was invited to maintain the hard copy version (still very popular to many members) until 2014 while the new website was being remodelled and developed. Therefore, the present volume 47-2014 is the very last issue published by us this way, then an electronic version will be developed afterwards by a new editor of the CIM Newsletter, in close collaboration with the webmasters.
I am deeply grateful to people who gave help and contributions to the making and mailing of the Bulletin during these 47 years: Marie Allinei, Esther Clément, Dominique Moro, Maria Prin, Josette Semblat, Dominique Fouquiau and the Studio-Agisson, to colleagues and friends who contributed with texts, documents, pictures and miscellaneous information, and specially to Michelle "Mimi" Hubert who gave generous help during the editorial work of the nine last issues of the CIM Bulletin.
Thank you very much to everybody and good luck to the CIM-Newsletter!
Jean-Jacques
---
N°47 - 2014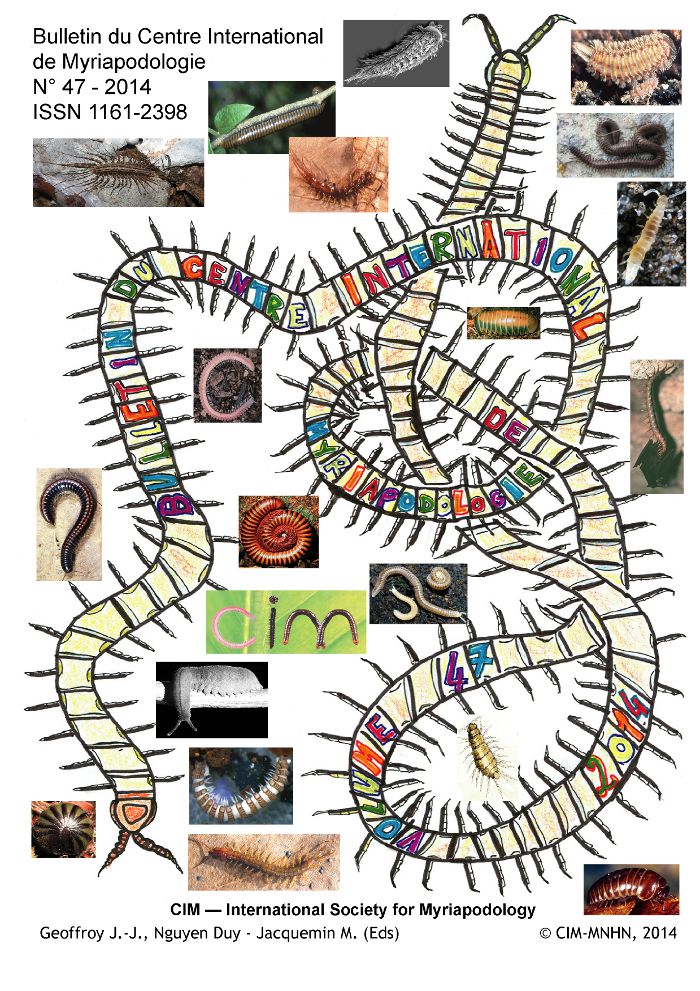 ---
N°46 - 2013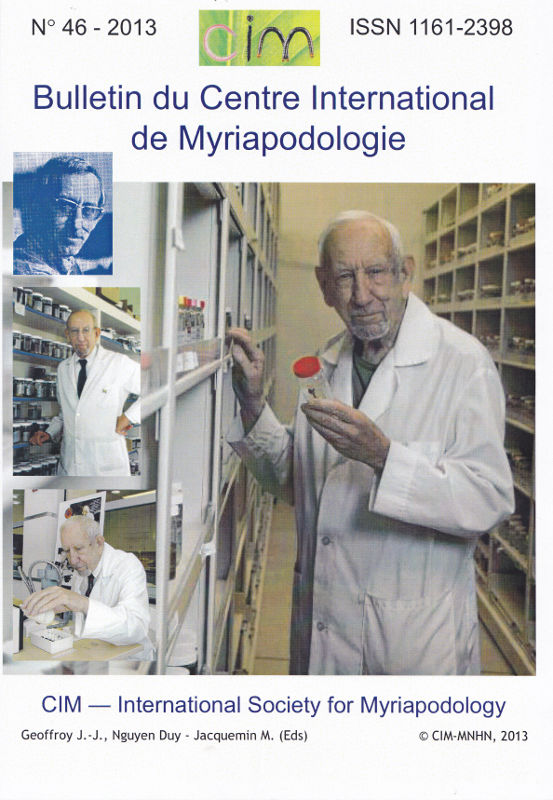 ---
N°45 - 2012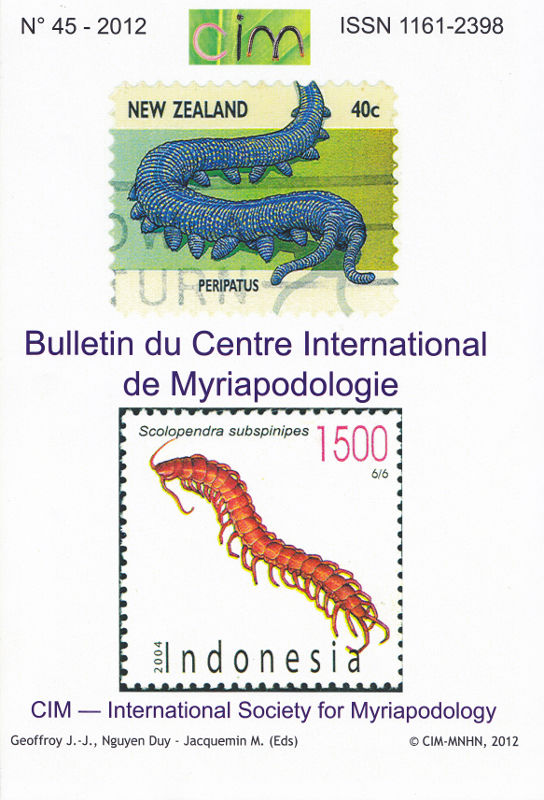 ---
N°44 - 2011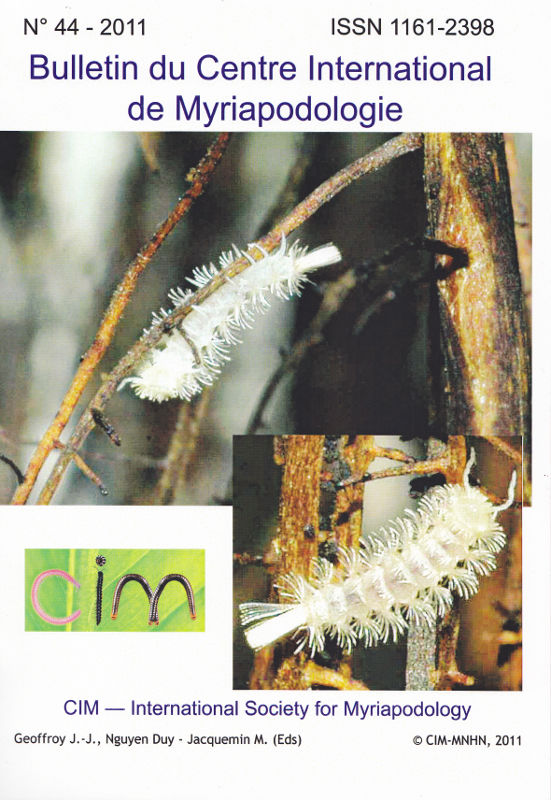 ---
N°43 - 2010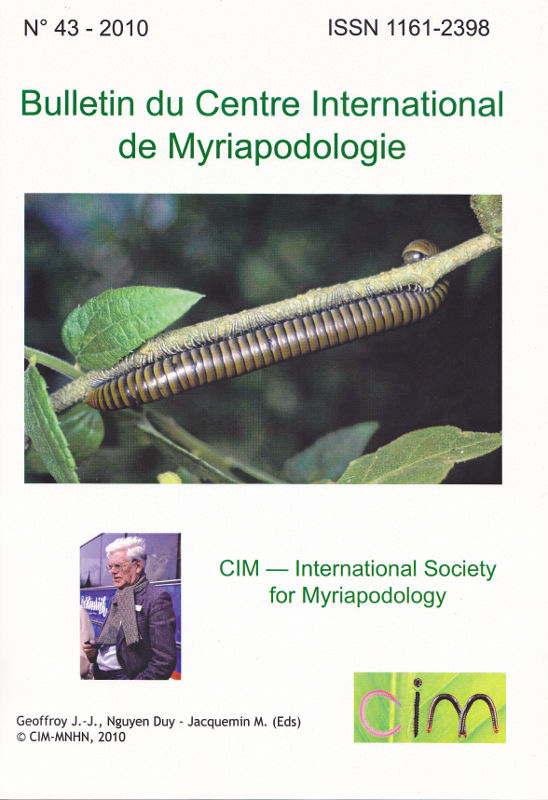 ---
N°42 - 2009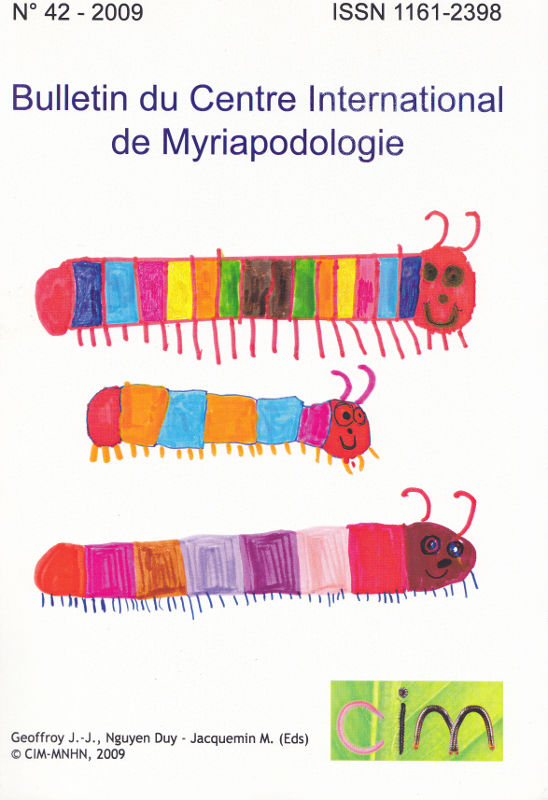 ---
N°41 - 2008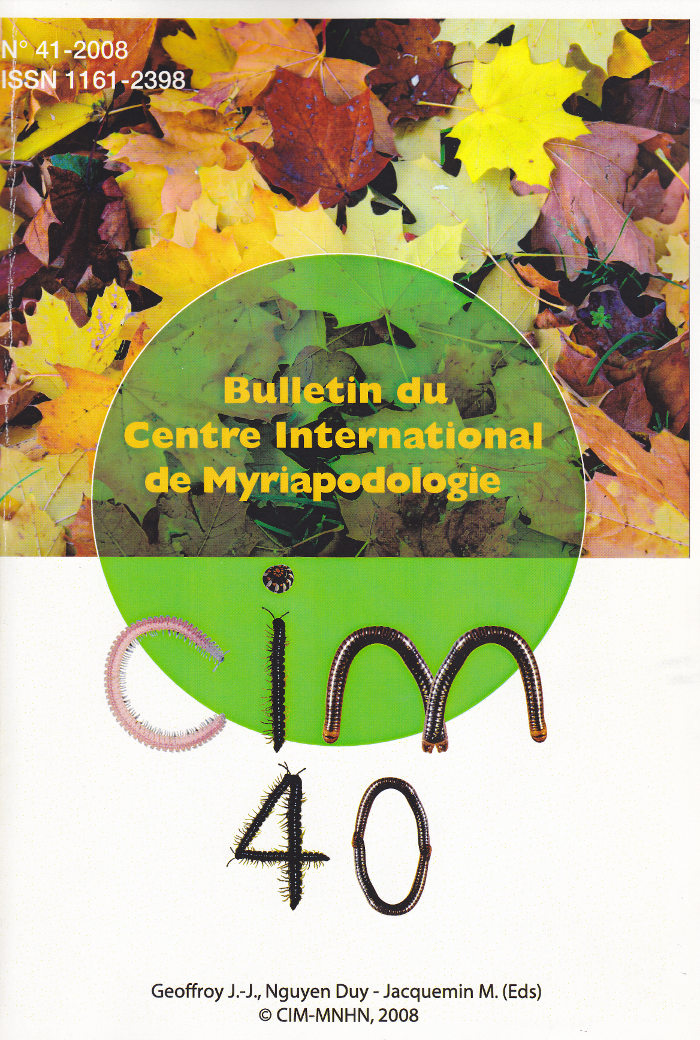 ---
N°40 - 2007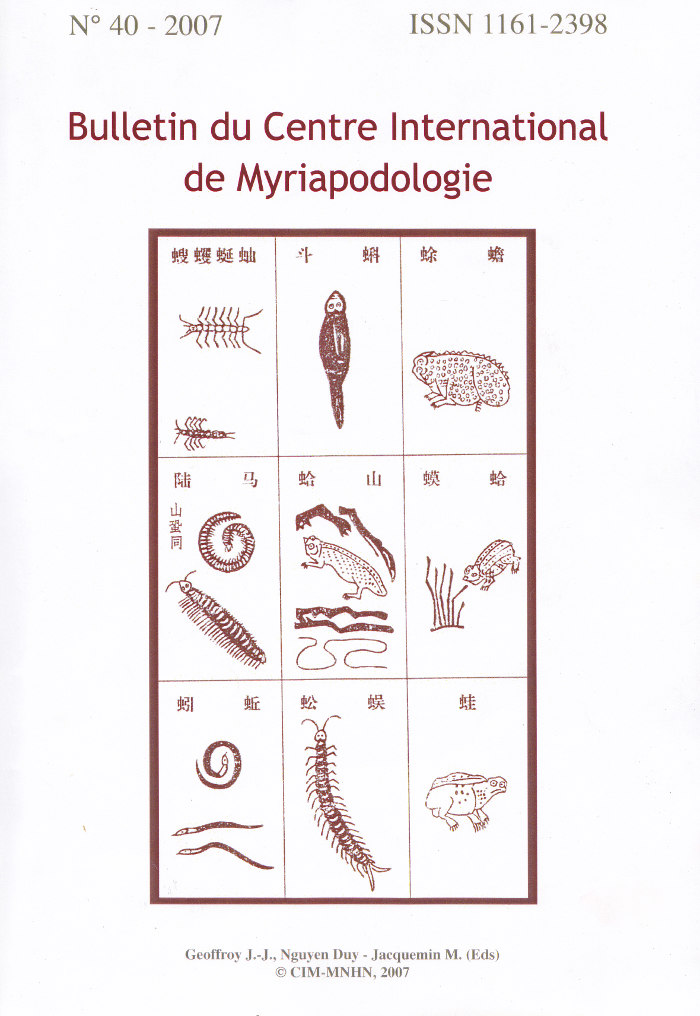 ---
N°39 - 2006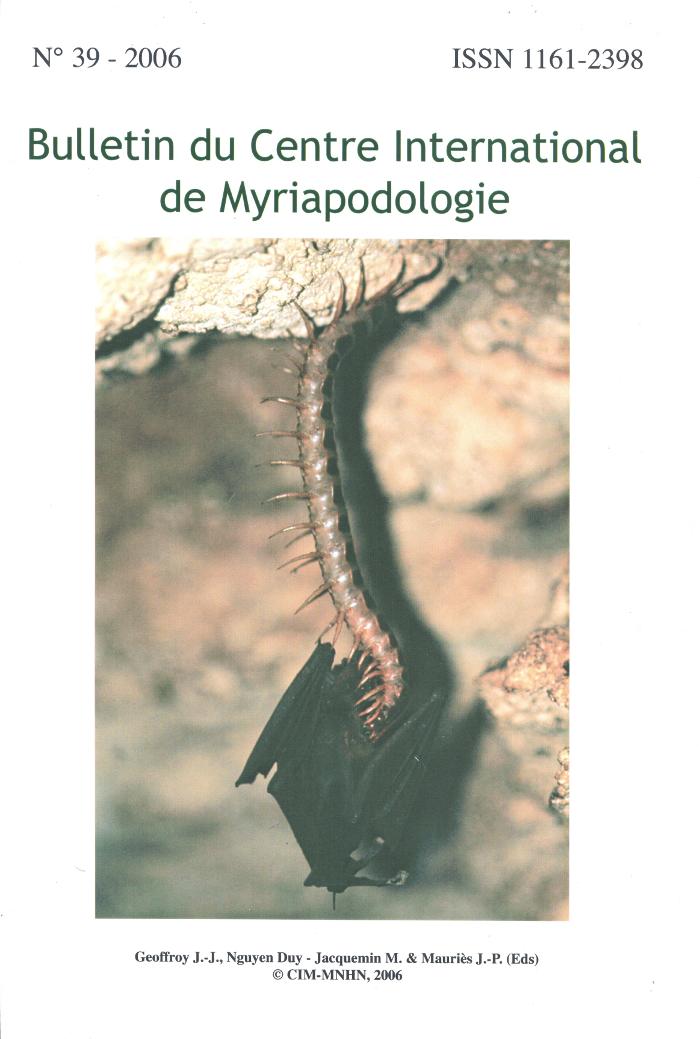 ---
N°38 - 2005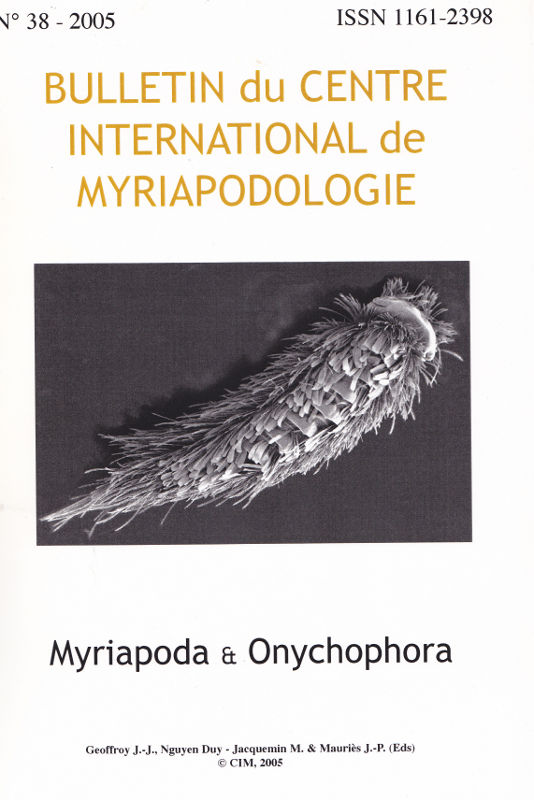 ---
N°37 - 2004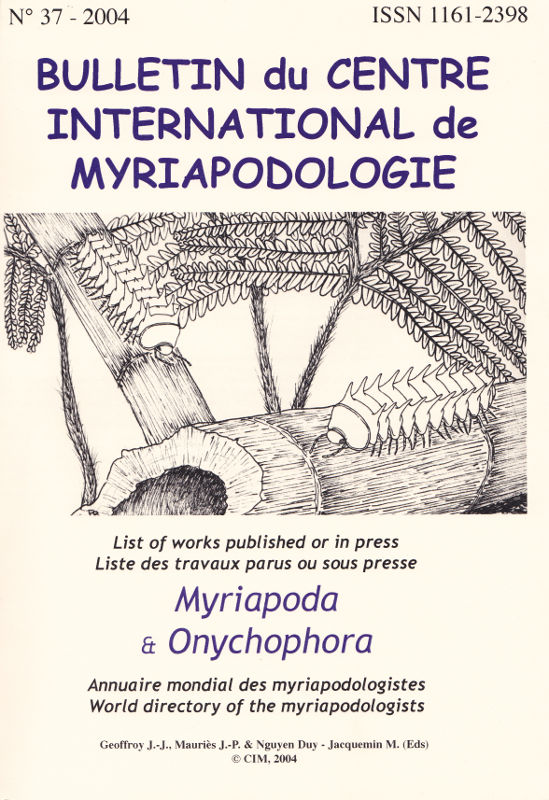 ---
N°36 - 2003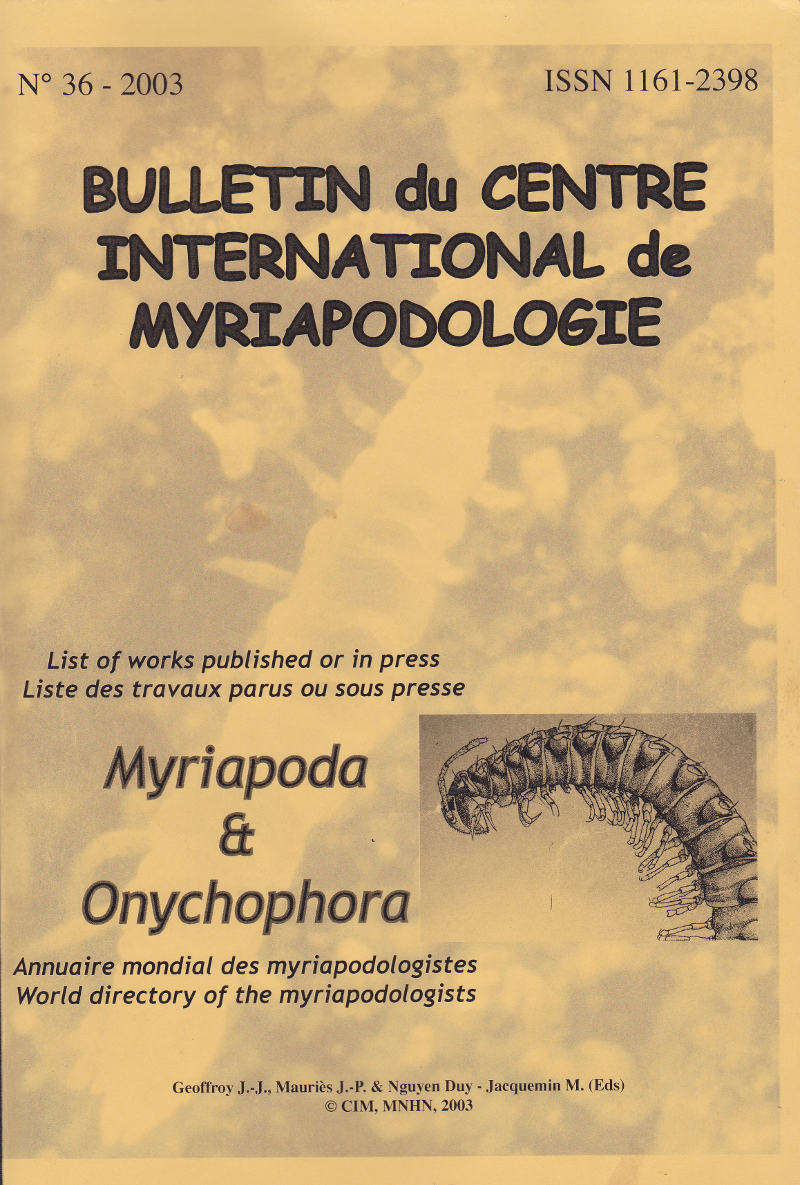 ---
N°35 - 2002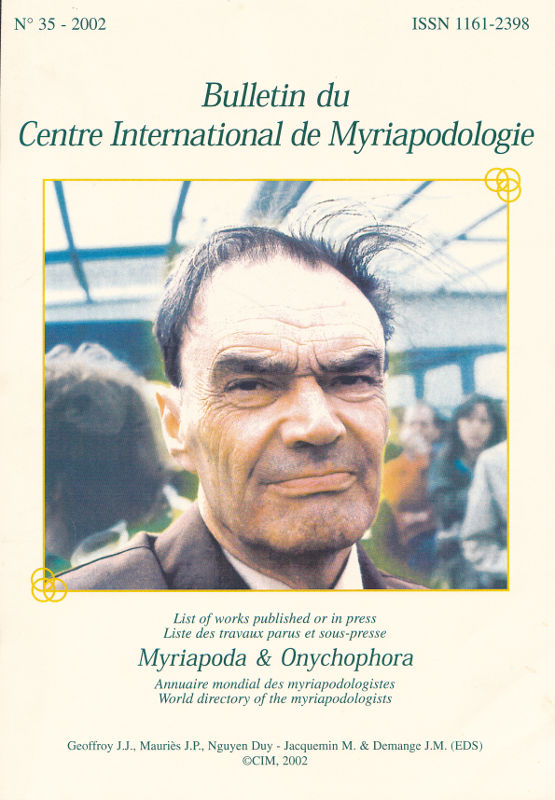 ---
N°34 - 2001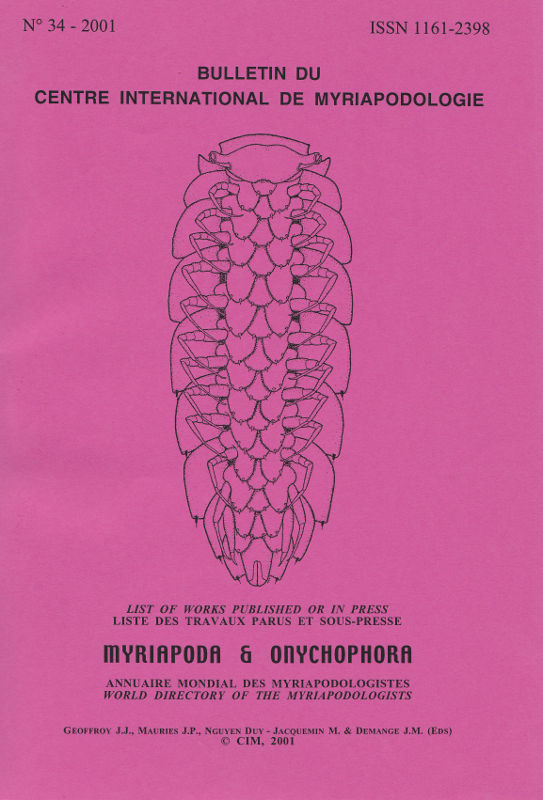 ---
N°33 - 2000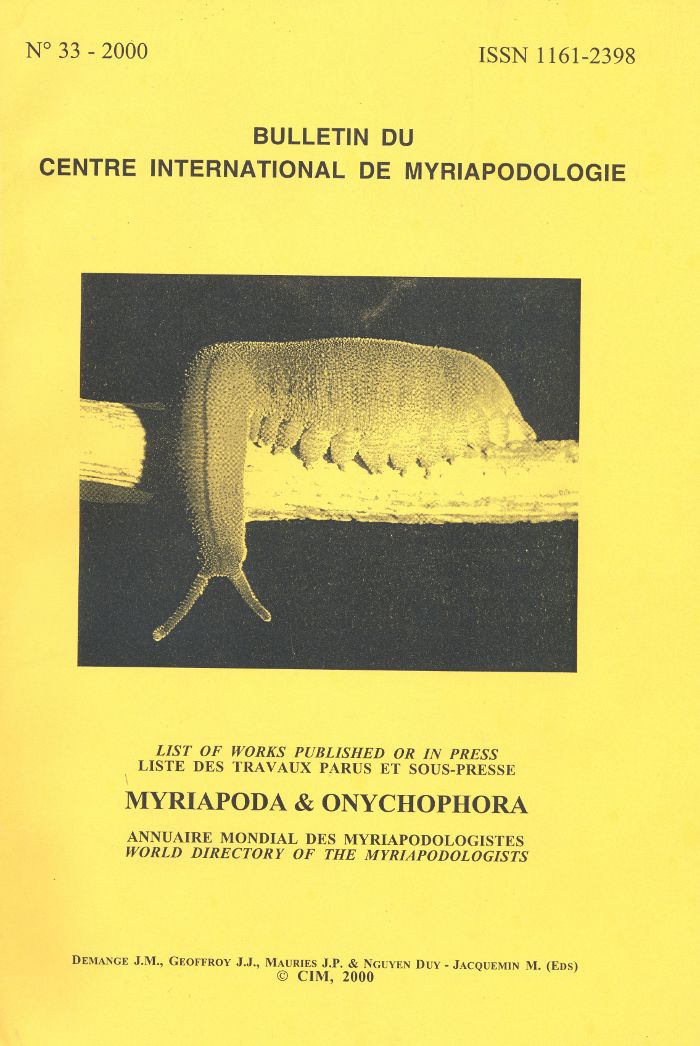 ---
N°32 - 1999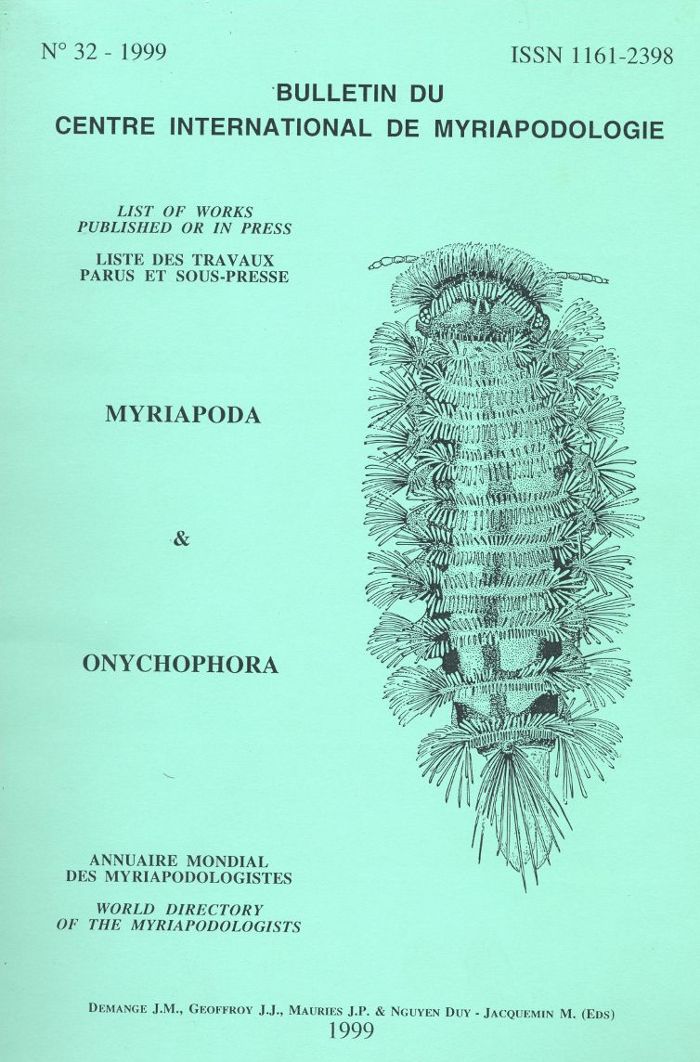 ---
N°31 - 1998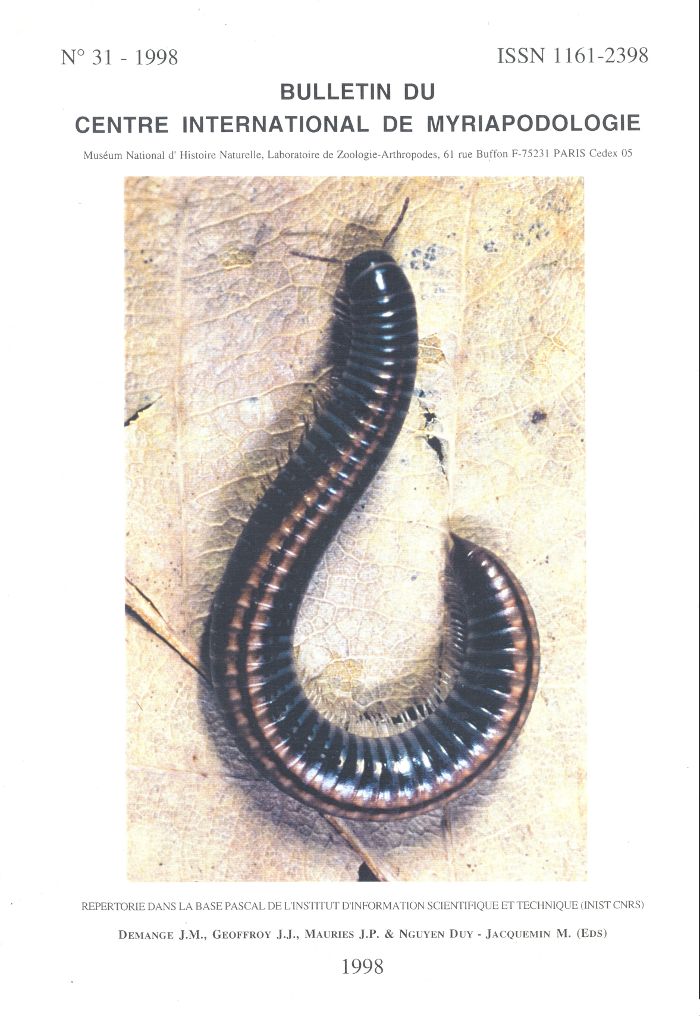 ---
N°30 - 1997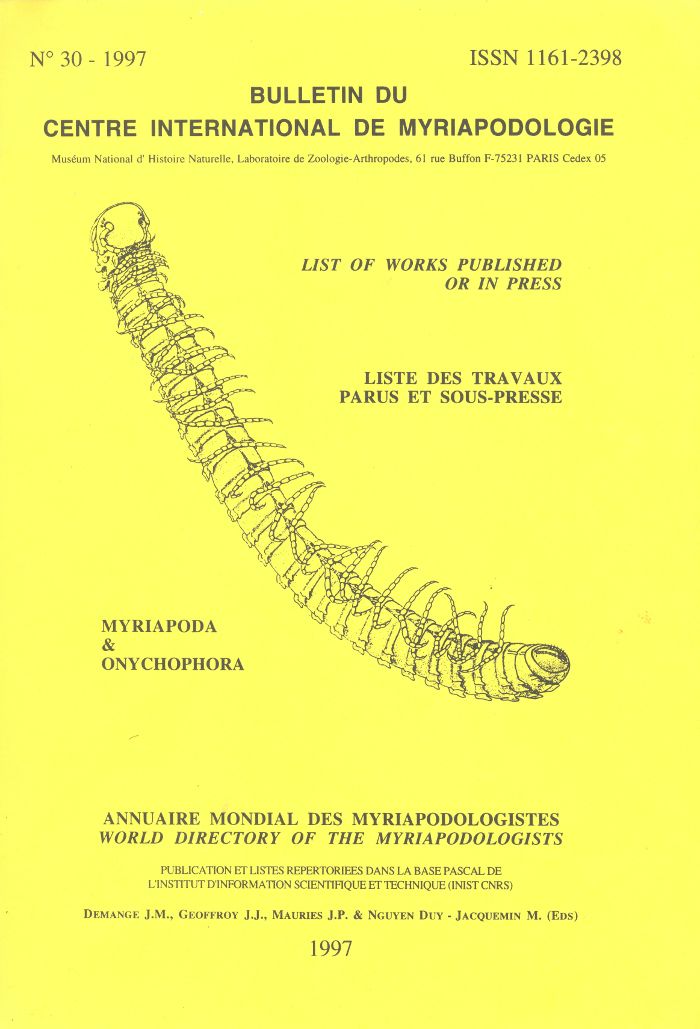 ---
N°29 - 1996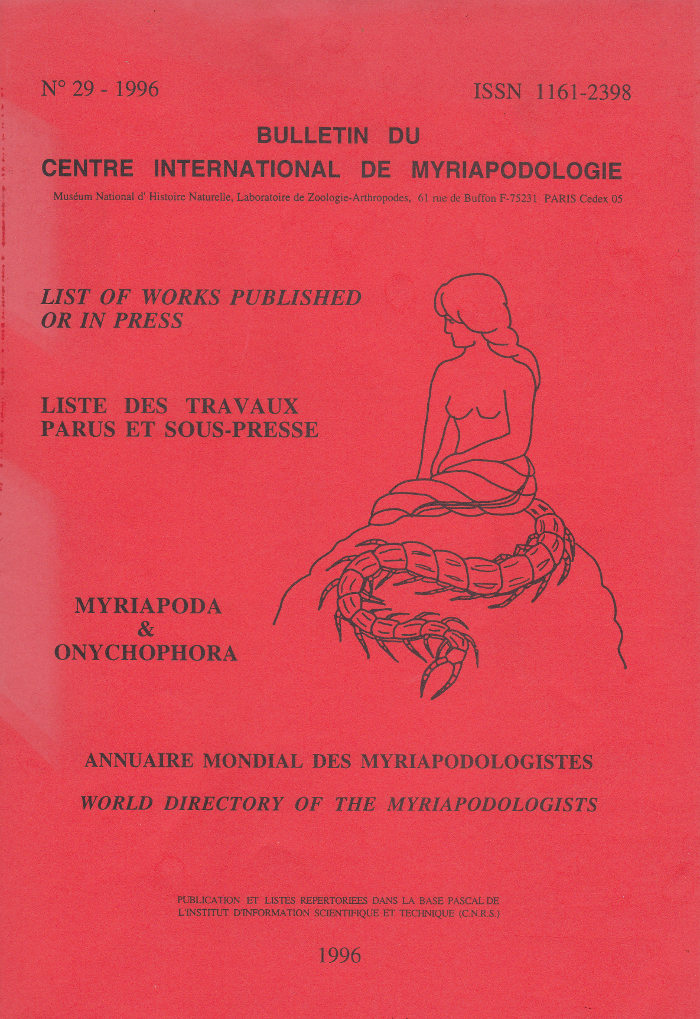 ---
N°28 - 1995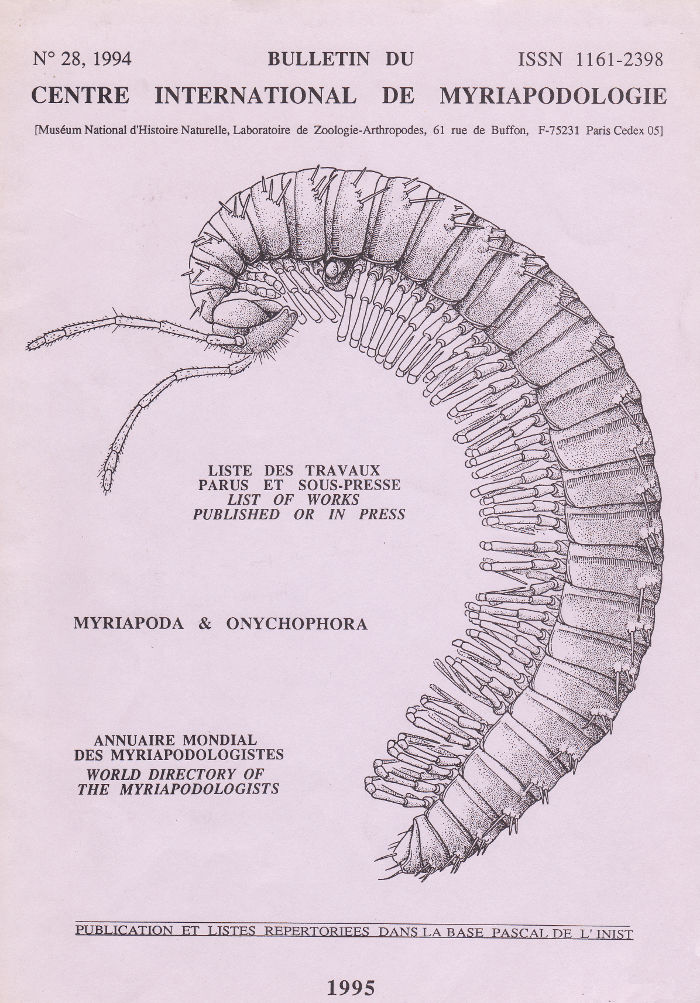 ---
N°27 - 1994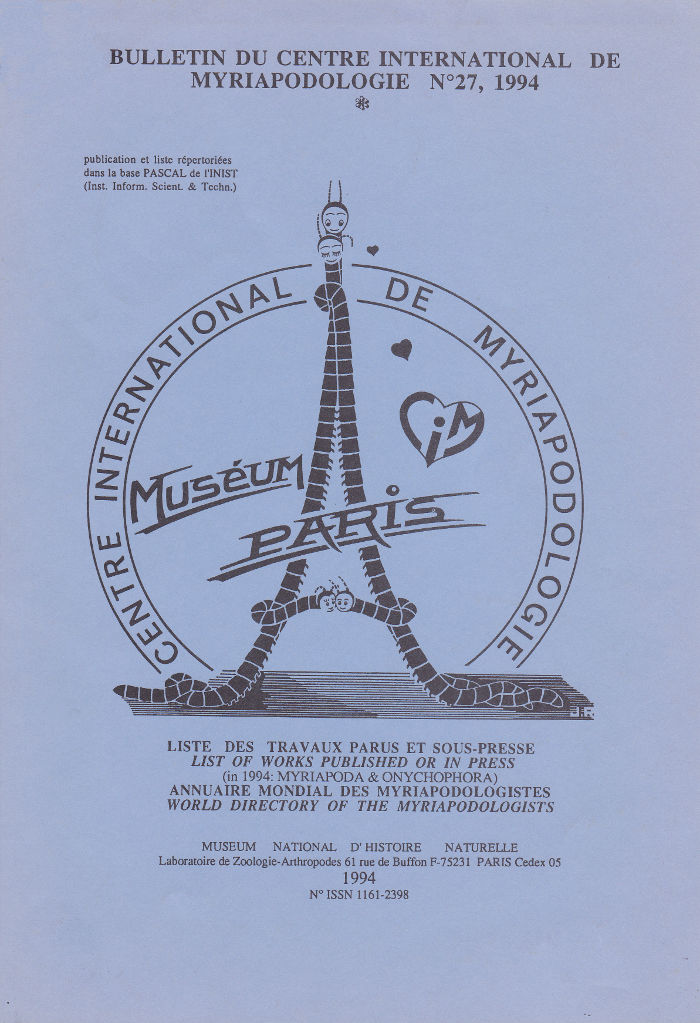 ---
N°26 - 1993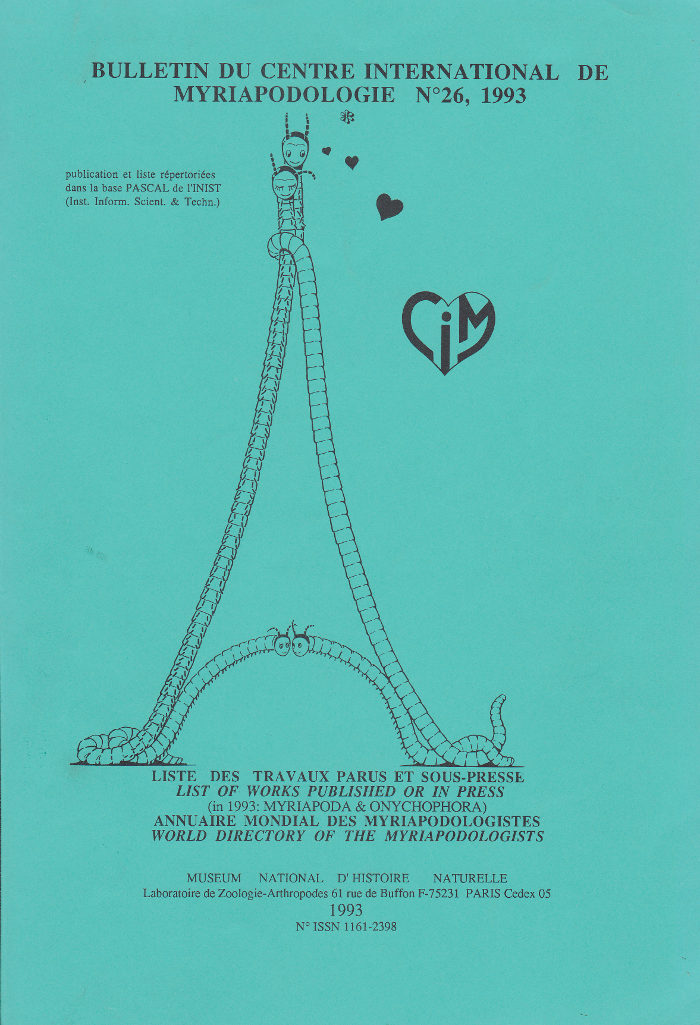 ---
N°25 - 1992
---
N°24 - 1991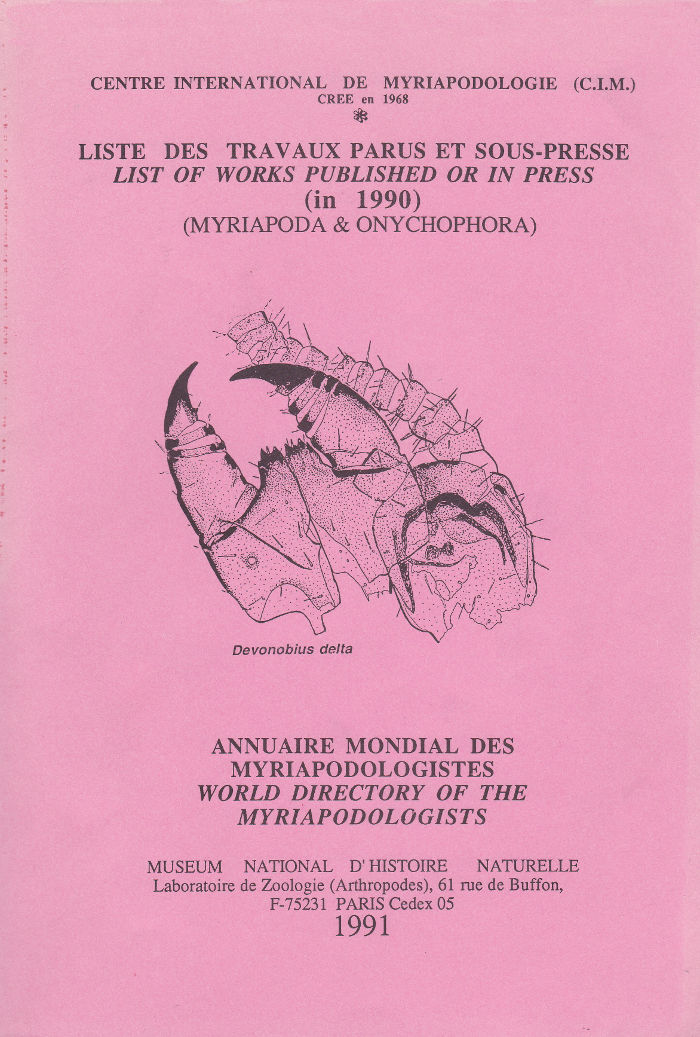 ---
N°23 - 1990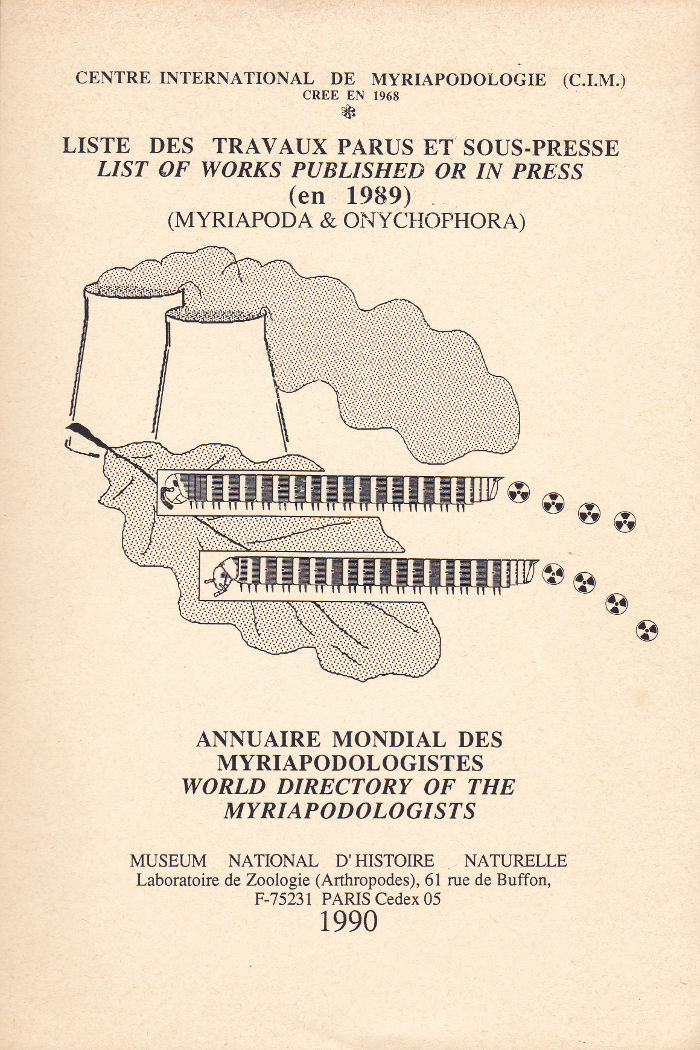 ---
N°22 - 1989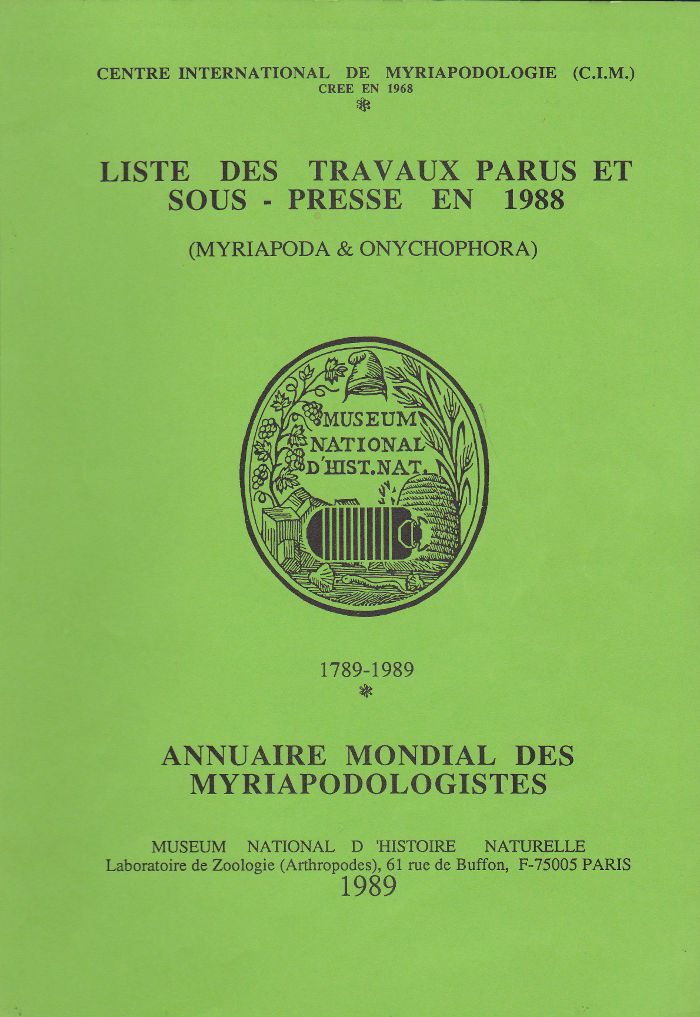 ---
N°21 - 1988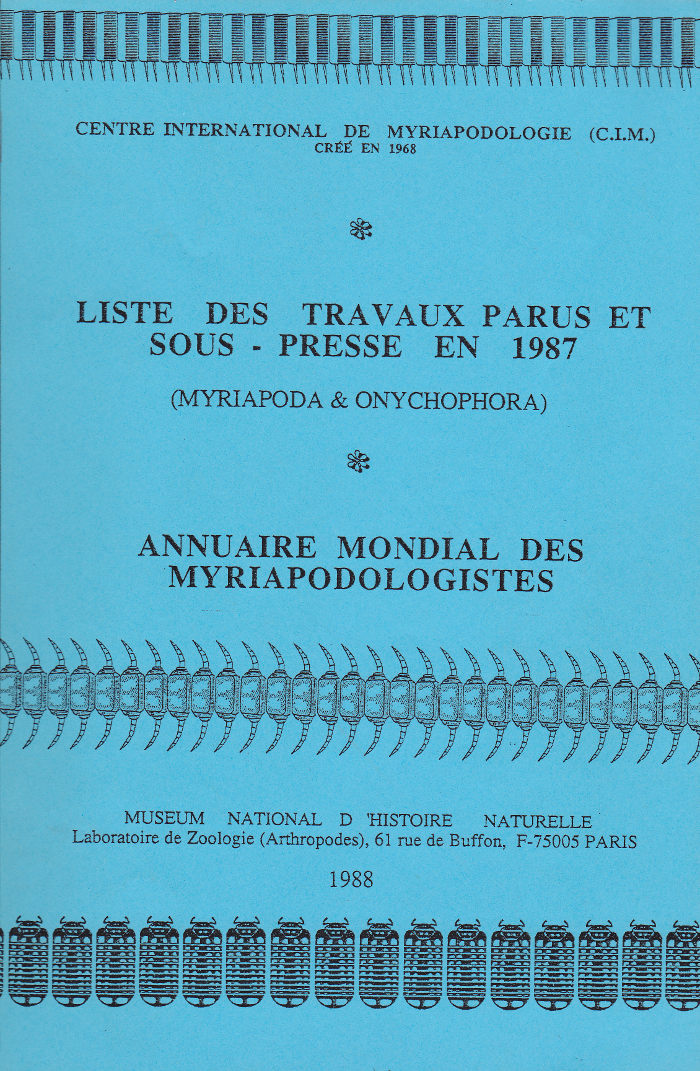 ---
N°20 - 1987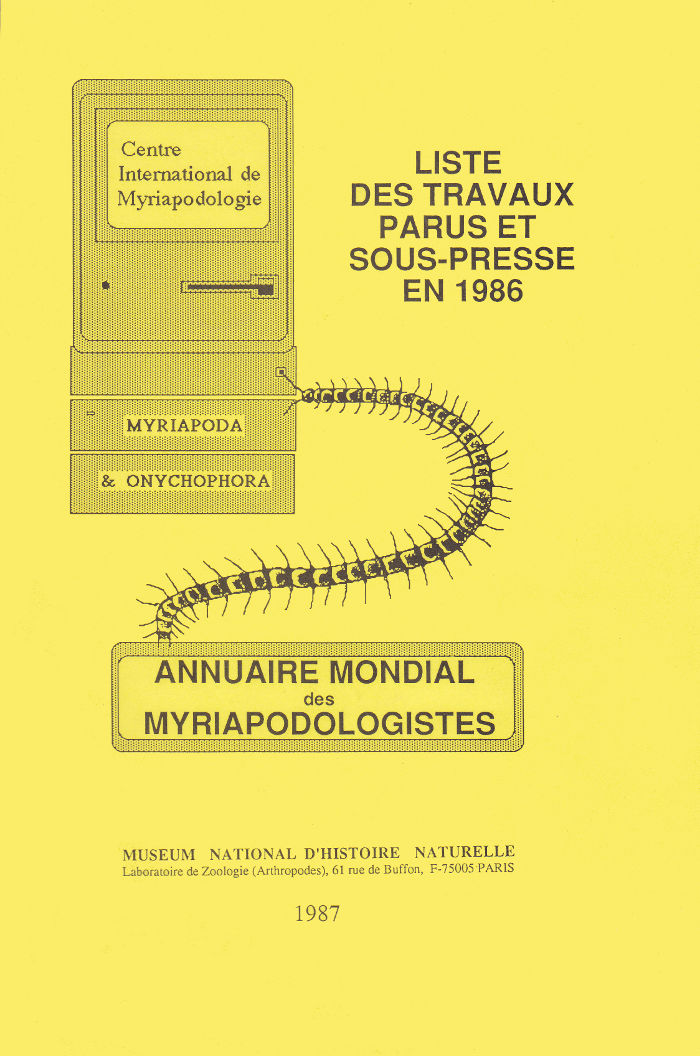 ---
N°19 - 1986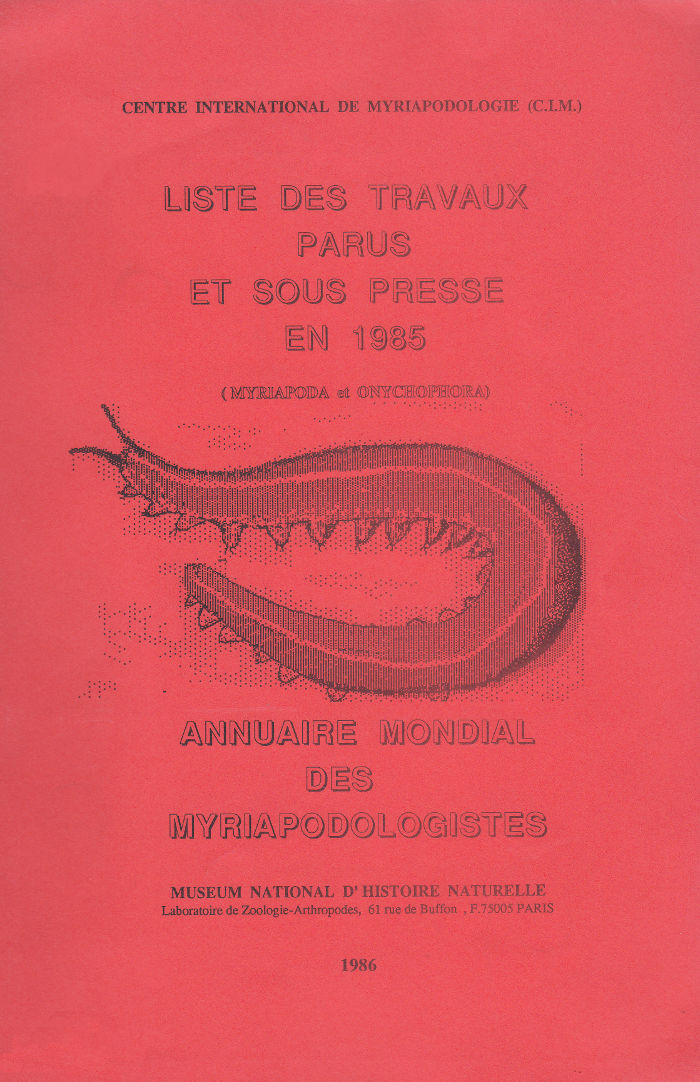 ---
N°18 - 1985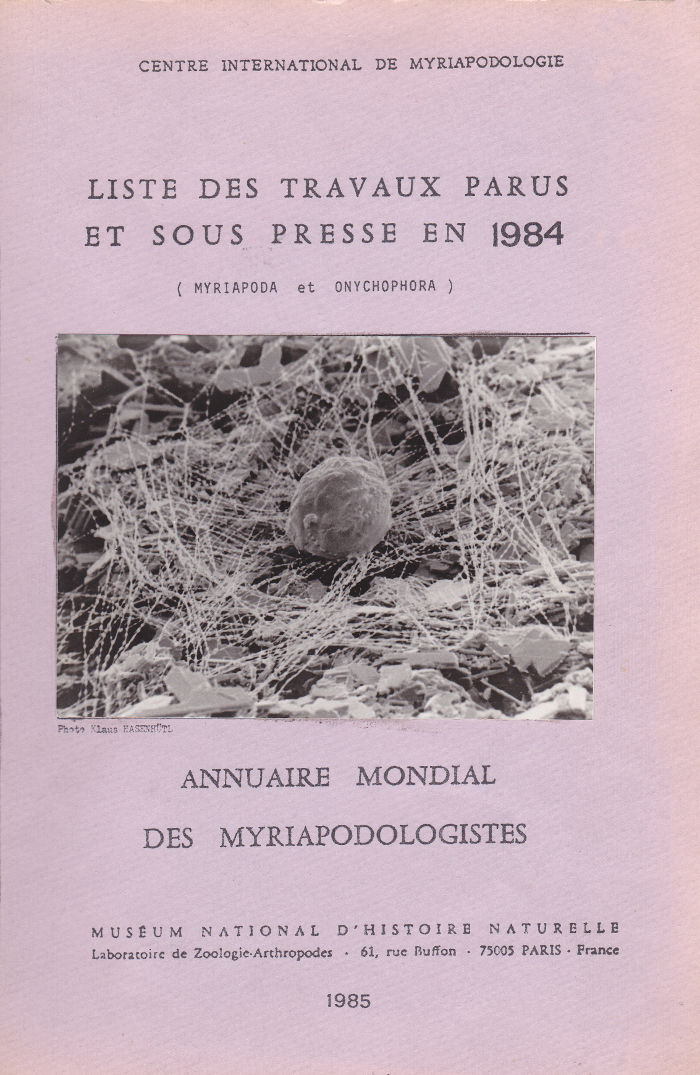 ---
N°17 - 1984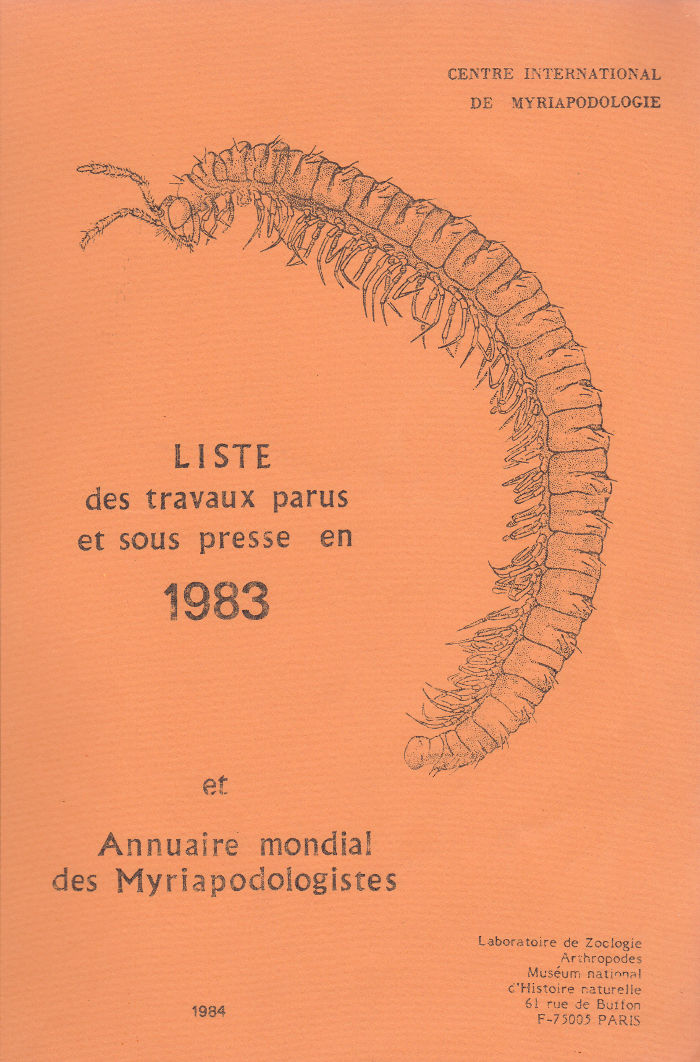 ---
N°16 - 1983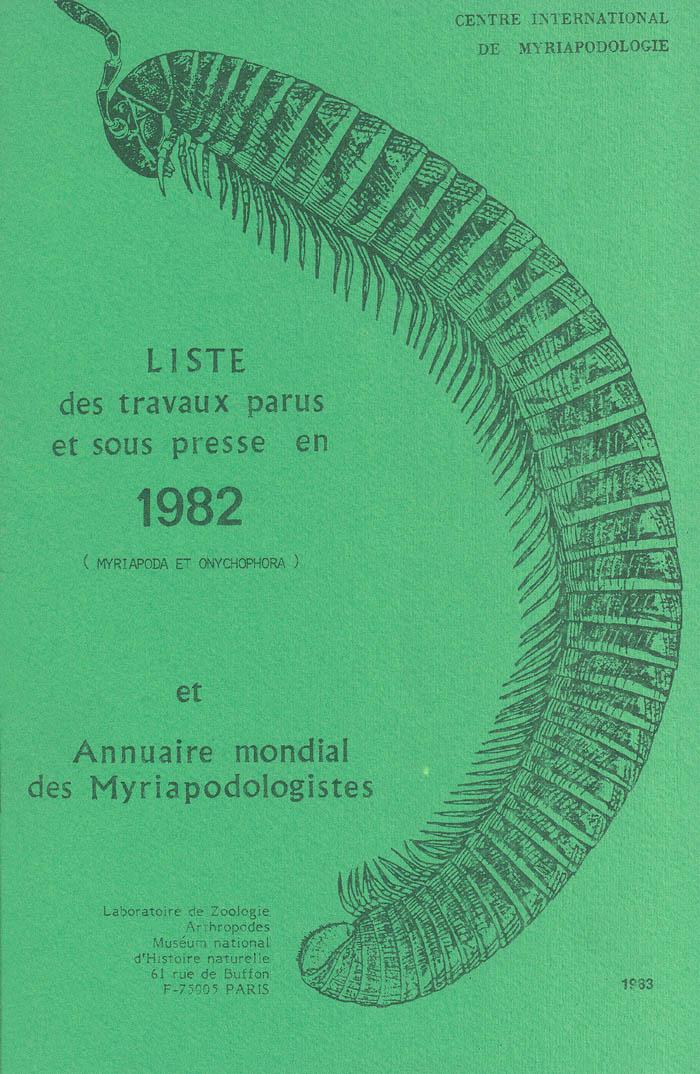 ---
N°15 - 1982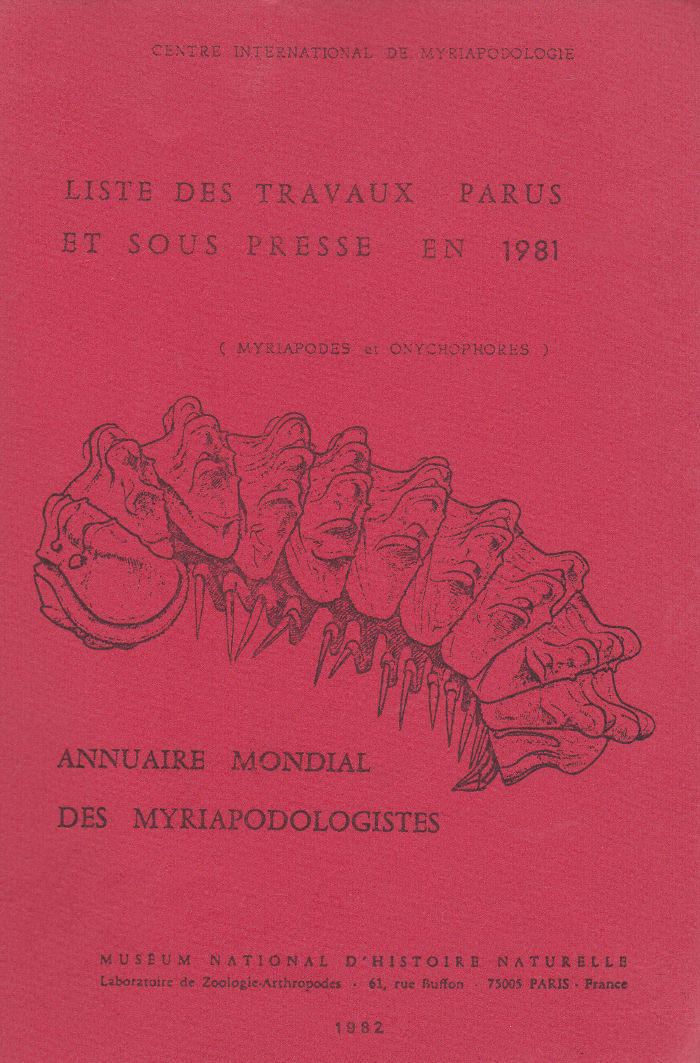 ---
N°14 - 1981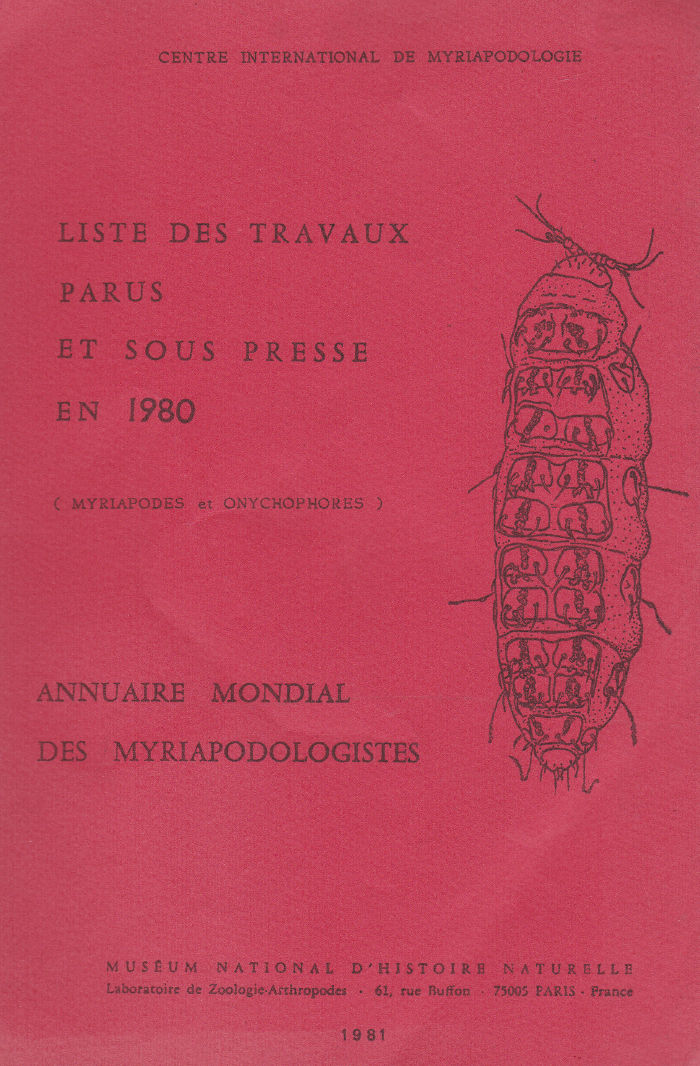 ---
N°13 - 1980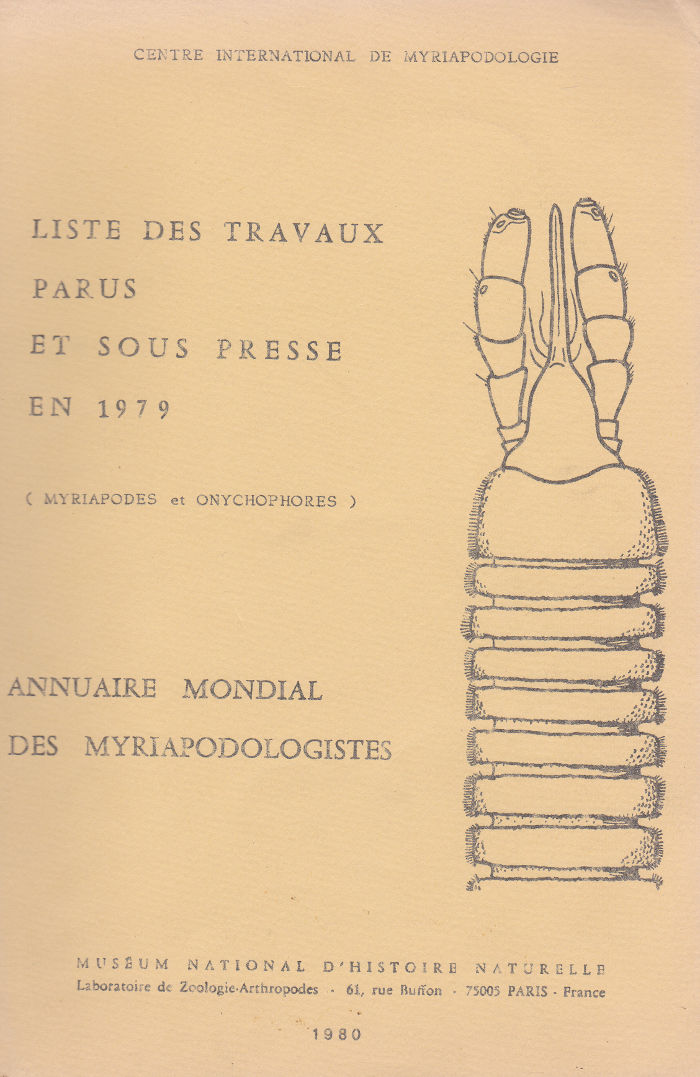 ---
N°12 - 1979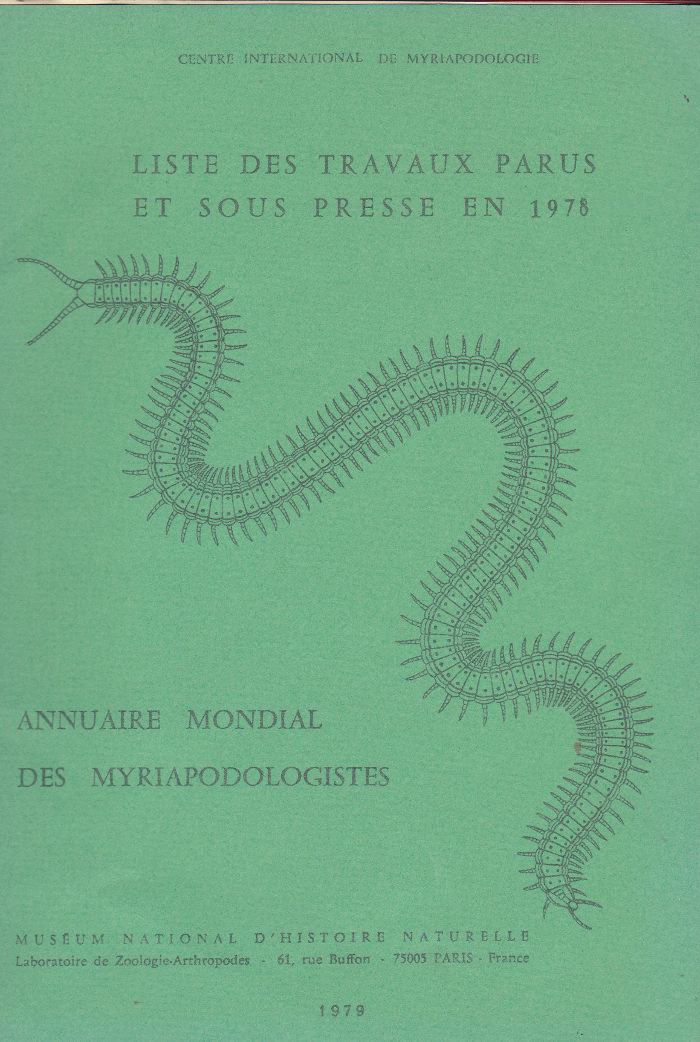 ---
N°11 - 1978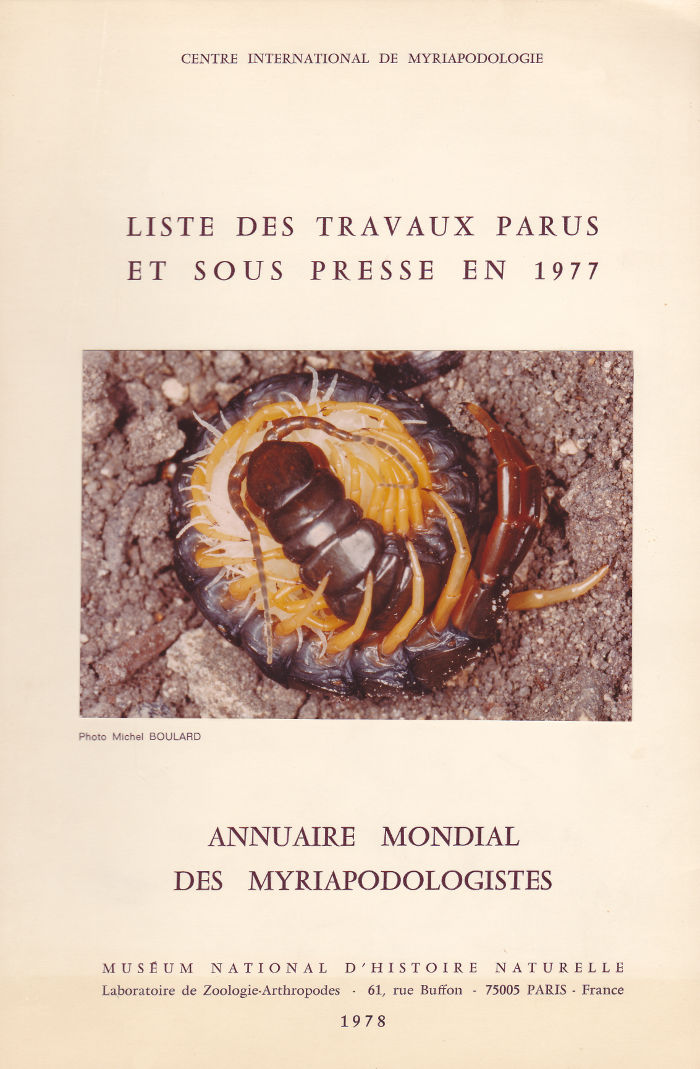 ---
N°10 - 1977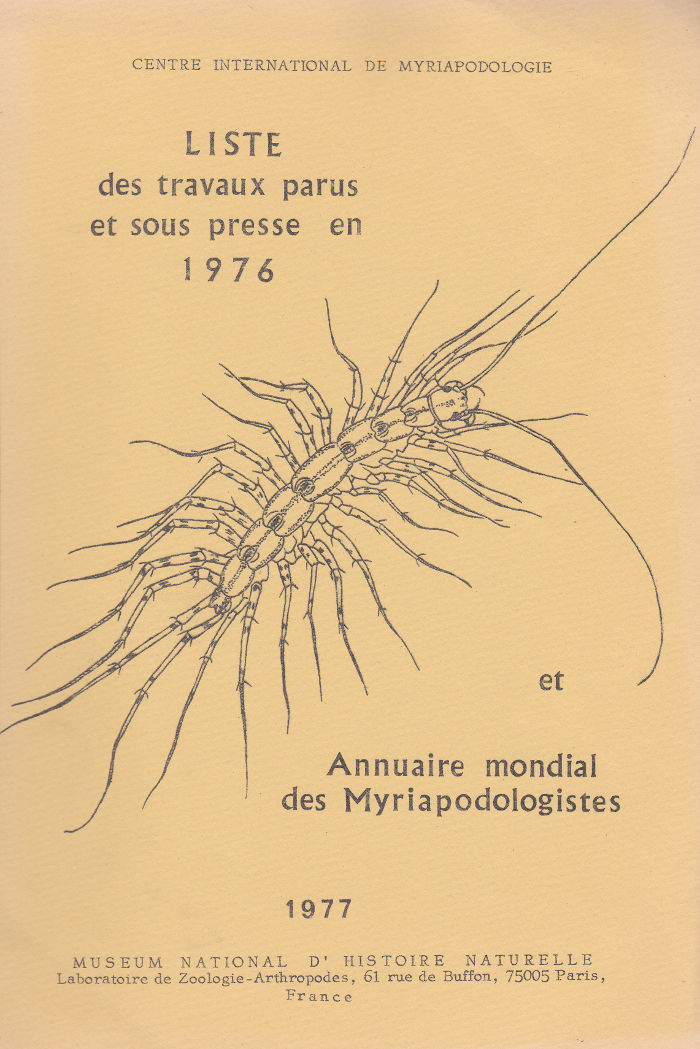 ---
N°9 - 1976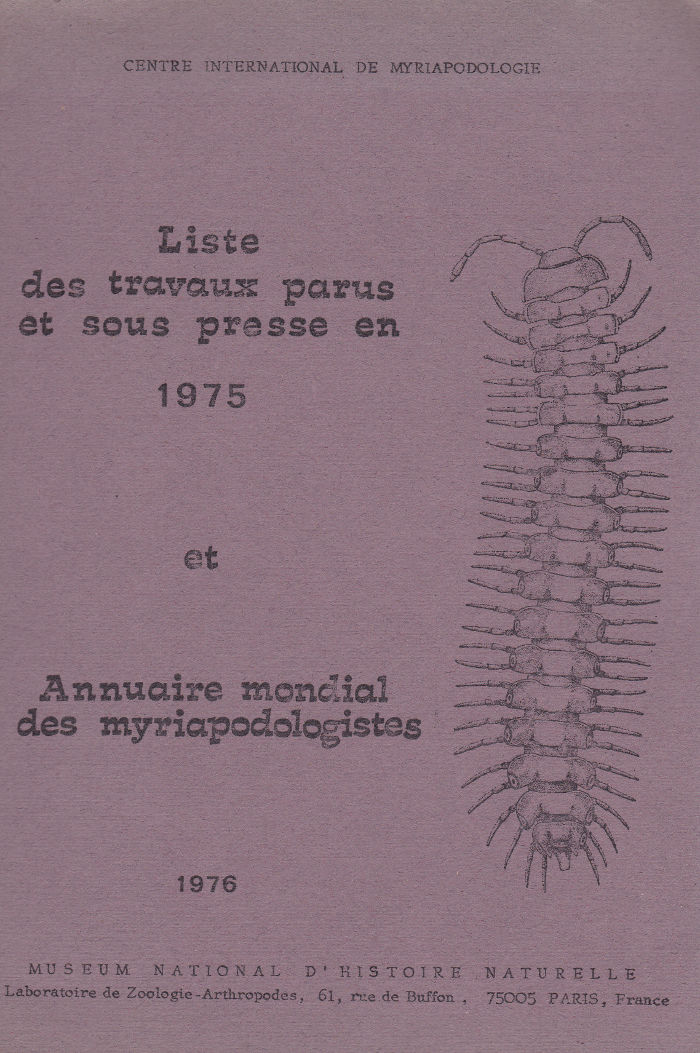 ---
N°8 - 1975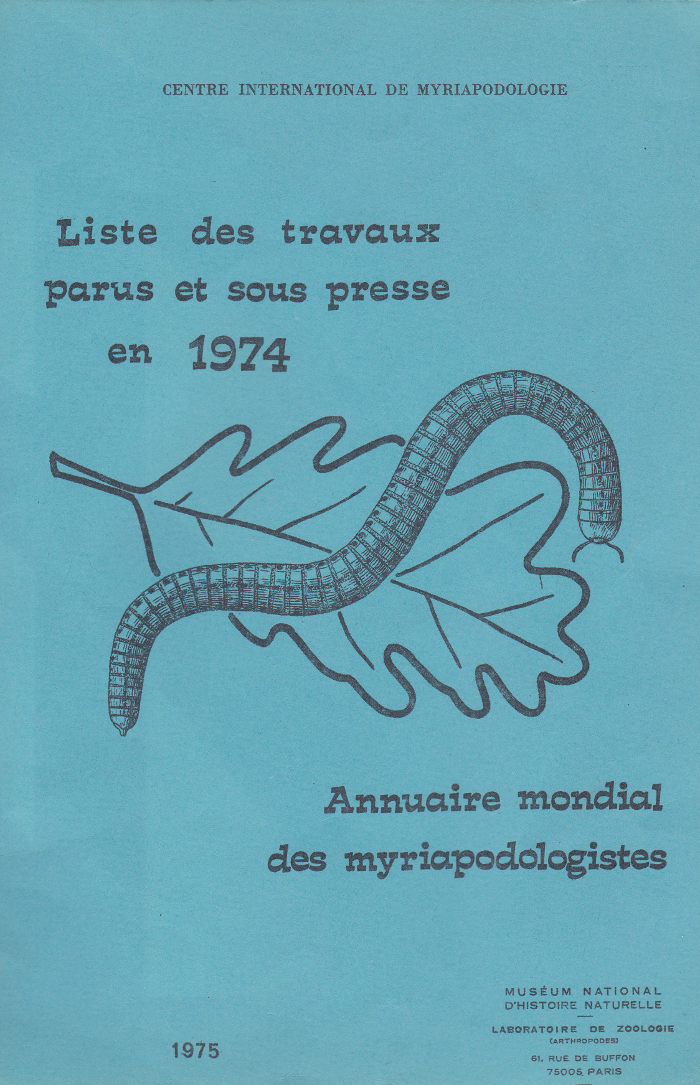 ---
N°7 - 1974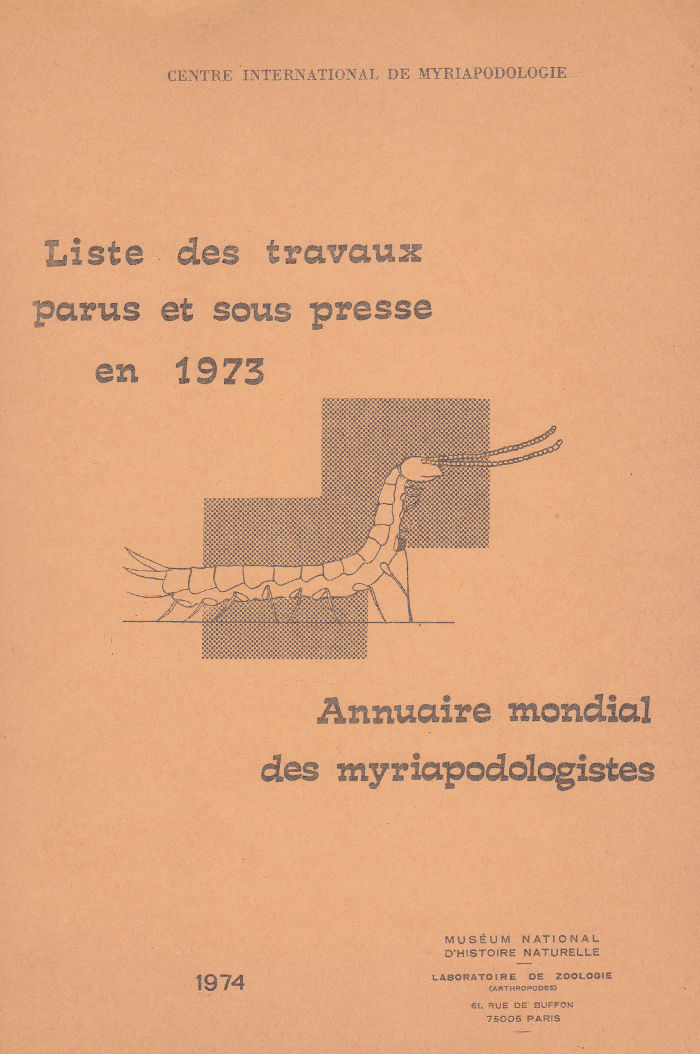 ---
N°6 - 1973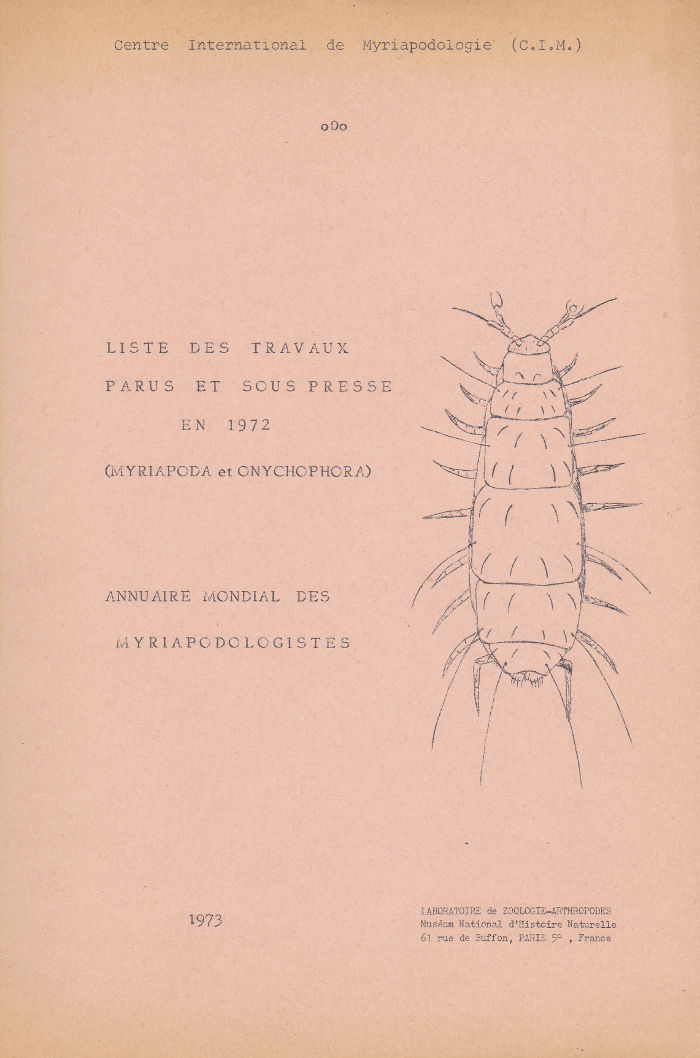 ---
N°5 - 1972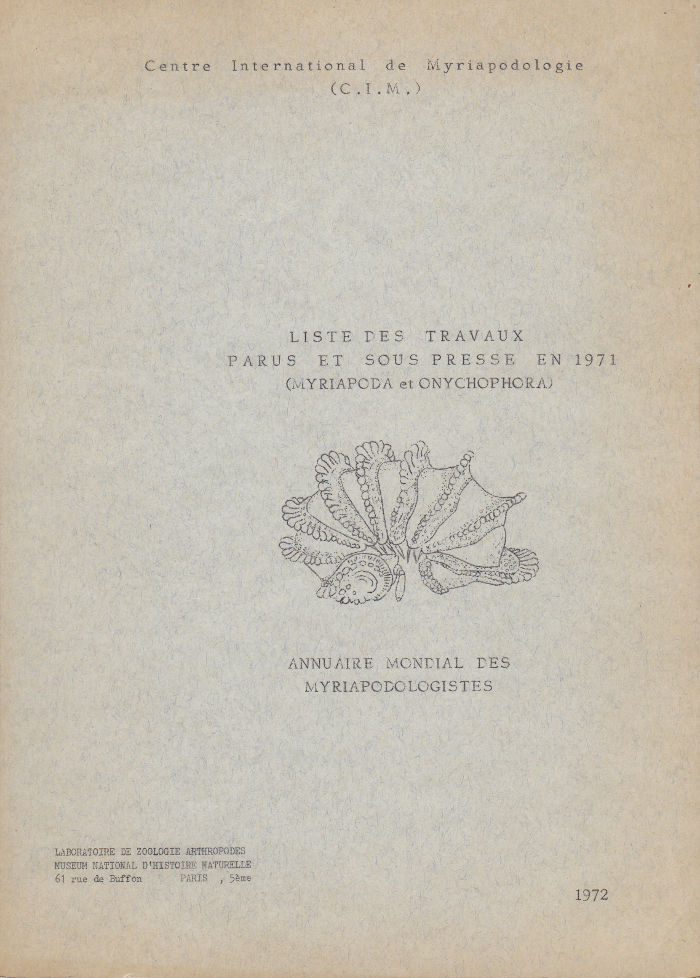 ---
N°4 - 1971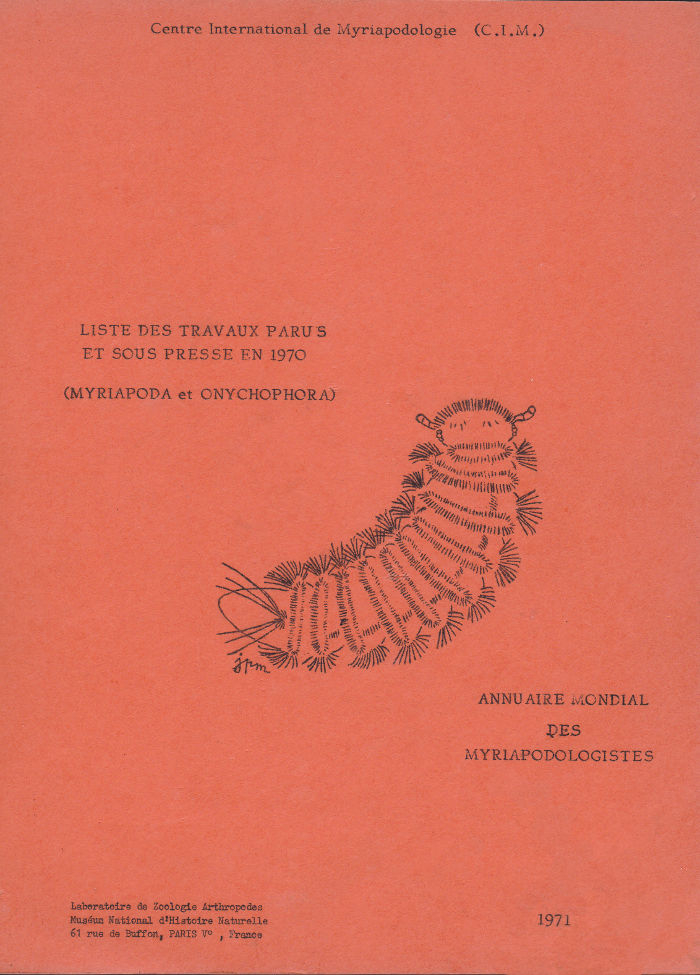 ---
N°3 - 1970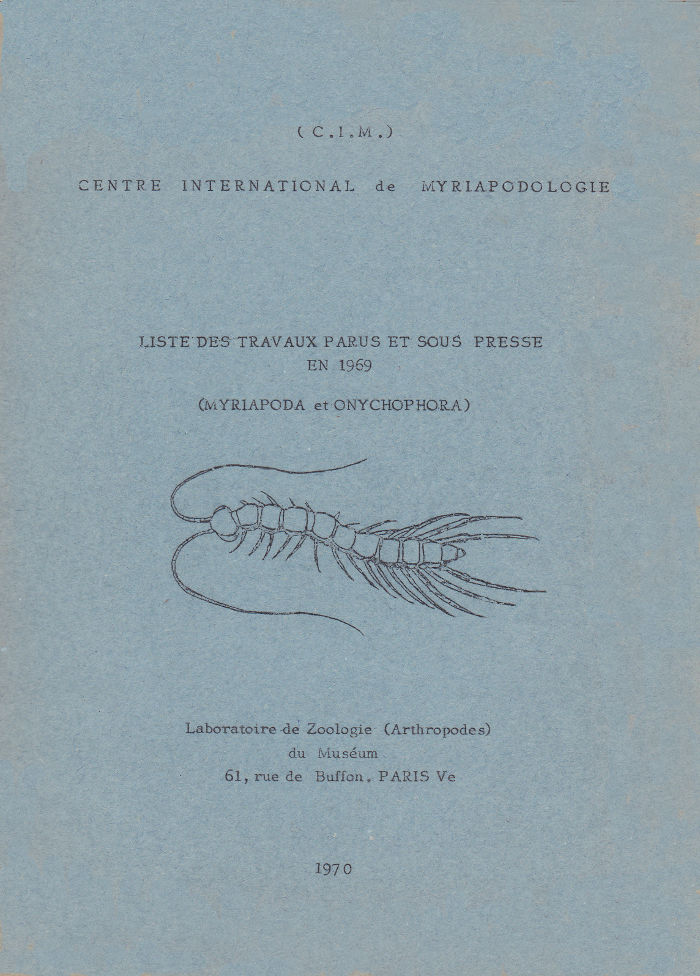 ---
N°2 - 1969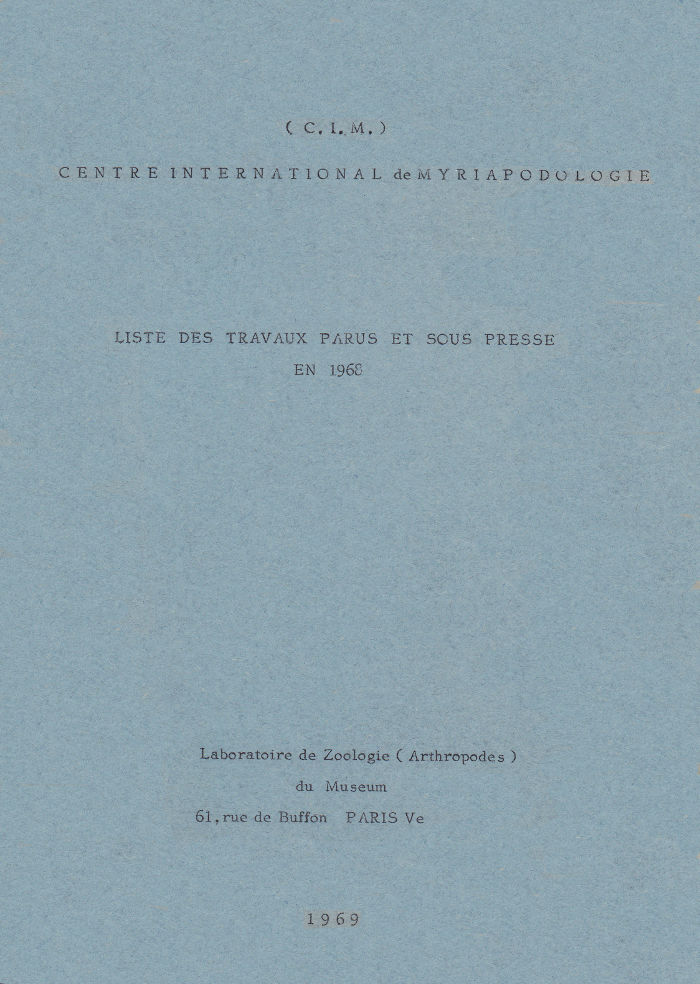 ---
N°1 - 1968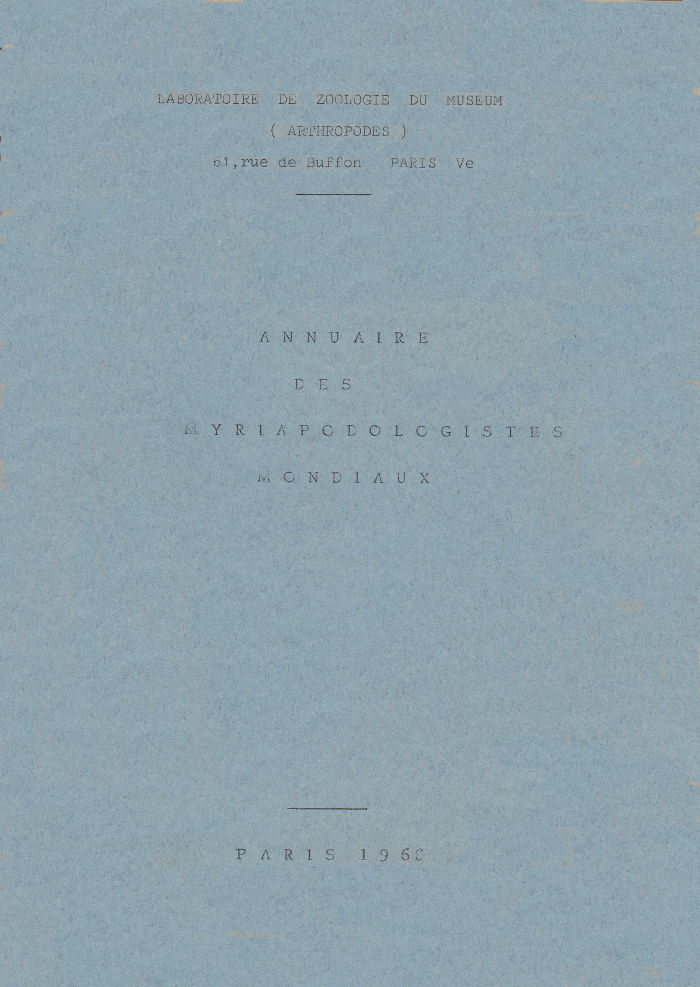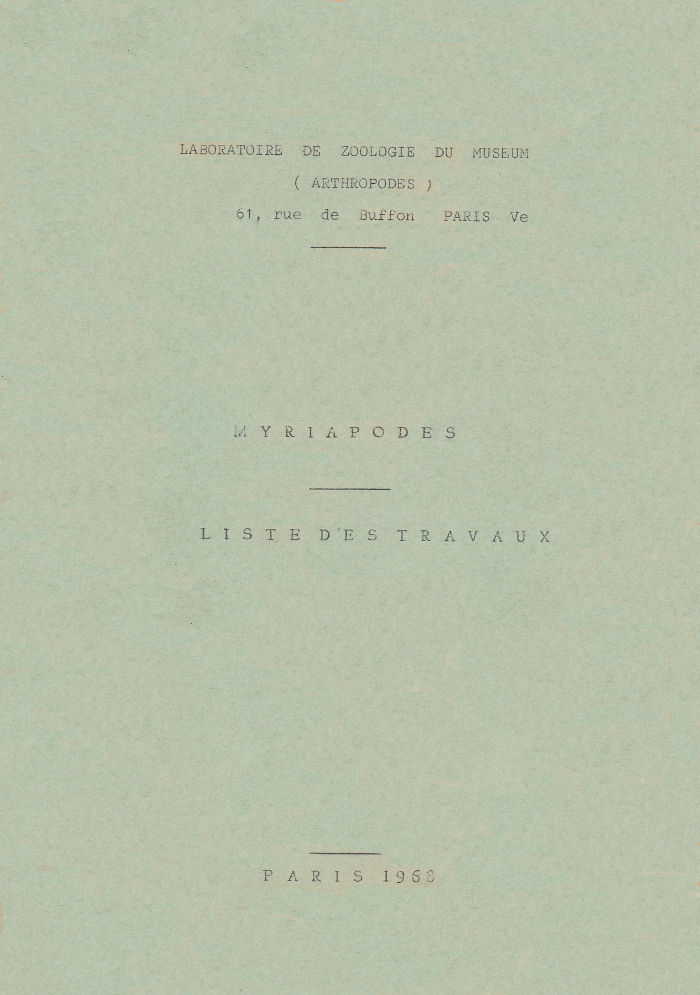 Disclaimer
| Copyright © 2014, Centre International de Myriapodologie, Senckenberg Museum of Natural History Görlitz